Senior geotechnical engineer (offshore)
germany or Denmark
OWECS is searching for an ambitious Senior Geotechnical Engineer with significant experiences within the field of (offshore) geotechnical engineering to join our office in Hannover or Denmark.
We are a young, ambitious and growing engineering company specialized in design, loads, metocean conditions and structural engineering of offshore wind structures with an office in Hannover/Germany. OWECS operates internationally and in all phases of offshore wind projects. Our client base comprises project owners, contractors, design houses and wind turbine suppliers to whom we provide highly specialized engineering and consultancy services.
As a company, we strive to reduce costs and risks for offshore wind projects based on experience, innovation, technical excellency and a proactive mindset in order to add efficient solutions and real value to our Client's projects.
We are looking for individuals, yet team players, who can closely relate to this and who strive to be the best at what they do.
Your key tasks as Senior Geotechnical Engineer comprise:
• offshore wind turbine foundation design
• support the planning, scoping and management of geotechnical site investigations
• preparation of 3D ground models, geotechnical interpretation and engineering reports
• derive site-specific design soil properties and profiles for the design of offshore structures
• development of best practices, methods and tools
We are looking for the following competences:
• relevant master's degree in engineering with several years of professional experience
• a professional background in geophysical or geotechnical engineering
• detailed knowledge of soil-structure interaction methods for offshore structures
• experience with (offshore) geotechnical site investigation and laboratory testing
What OWECS offers:
You will become part of a young and growing company with strong influence on your daily work as well as the opportunity to leave your mark in shaping of the future path and organization of OWECS. We do not only strive for professional excellence, but also to establish an internal culture of trust, fairness, empowerment, mutual support, knowledge-sharing and a good work-life balance. In the long run, we will support you in further adjusting your role to your skills and interests allowing you to reach your full potential while enjoying to do what you do.
You will act at the forefront of the offshore energy sector and deliver essential contributions in outstanding projects with colleagues who are as well dedicated to technical excellence. You can expect OWECS to create an empowering environment that enables and supports you in reaching your full potential.
You will have good career opportunities as part of a growing organization.
You will receive regular feedback, but we will also listen to and appreciate your feedback.
Are you interested in working at Owecs GmbH & Co. KG?
Please send your application with the usual documents and salary expectations via email at info@owecs.eu.
Postal applications, inquiries from staffing agencies or temporary employment agencies will not be considered.
Declaration of consent
By submitting my application I agree that my contact data (name, e-mail address, home address, telephone number) can be used for the purpose of contacting and applying.
I am aware that this consent is voluntary and revocable at any time. The revocation is to be sent by e-mail to: info@owecs.eu or by post to: OWECS GmbH & Co. KG, Beckstrasse 33, 30457 Hannover, Germany.
Furthermore, you are entitled at any time to request comprehensive information on the data stored about your person. You can also request the correction, deletion and blocking of individual personal data at any time.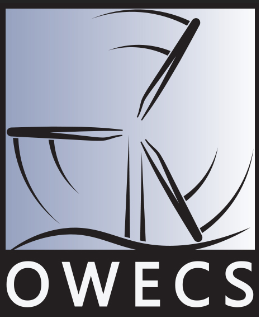 OWECS GmbH & Co. KG
Offshore wind engineering and consultancy services for your offshore wind projects.
Beckstrasse 33
30457 Hannover
Germany
Email: info@owecs.eu
Website: www.owecs.eu
OWECS GmbH & Co. KG
Offshore wind engineering and
consultancy services for your offshore wind projects.
Beckstrasse 33
30457 Hannover
Germany
Email: info@owecs.eu
Website: www.owecs.eu